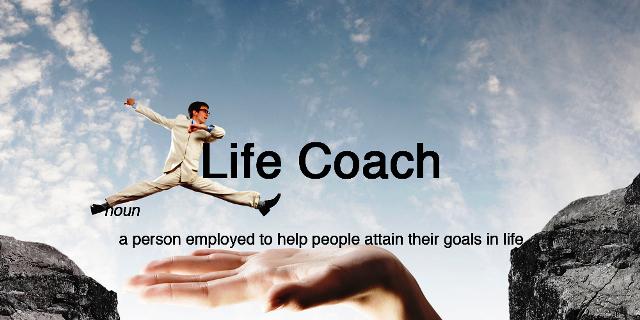 A life coach is a professional who helps you set and achieve your goals in life, the one who brings out the best in you. They help you step out of your comfort zone and start taking action in the areas of your life that you wish to improve upon. Their goal is to help you reach your goal in the most efficient and effective way. So we come to the most pertinent question you can ask yourself – do I need a life coach?
To answer the above question, answer these following questions first:
Do you face challenges in your business, relationships or personal life?
Do you struggle in setting and achieving your goals?
Do you feel frustrated when you know you could have done it and still you didn't do that?
Do you want to live a life you desire?
If you answered yes more than once, then you can definitely benefit from a LIFE COACH.
People are tired of doing what others think they "should" do and are ready to do something which they really want to do, which will be be meaningful for the rest of their lives.
I have seen people hiring a fitness coach but missing out on a life coach. You can't possibly achieve success and satisfaction in your life simply with a fit body, although that's important too. You need someone to accelerate your growth, make you aware of your hidden unlimited potential. You need a life coach. And for several reasons too, namely:
Setting and achieving goals and objectives
Overcoming Phobias and Fears
Financial security and independence
Balancing business and personal life
Harmony in relationships
Dealing with problems effectively
Identifying core values and passions
Fulfilling personal and emotional needs
Getting organized
Optimising work performance
Getting motivated and many more
In fact, the hard truth is, each and every person on this planet needs a life coach, irrespective of how much successful you are.
Life coaches are experts in helping you achieve a balance in all areas of your life. They help you be your best, doing more than you think you can. A life coach will encourage you to listen to your inner voice which always helps you grow in your life. With the help of a professional and qualified life coach, you will start taking more effective and focused actions immediately.
You will set better goals that are based on what you really want, unaffected by what others think. You will learn to live life more on your terms, giving you more confidence and consequently, success in the different aspects of your life.
So, what are your thoughts? Do you think you can benefit from a life coach?
Visit our website for upcoming event on free life coach session or  submit your queries here .
Comments
https://www.surenkolkankar.com/wp-content/uploads/life-coach.jpg
320
640
Suren Kolkankar
http://www.surenkolkankar.com/wp-content/uploads/anlp_sk_ec_nlp-Copy-2-300x106.png
Suren Kolkankar
2017-05-23 13:29:50
2018-03-03 11:11:41
Do I need a Life Coach?