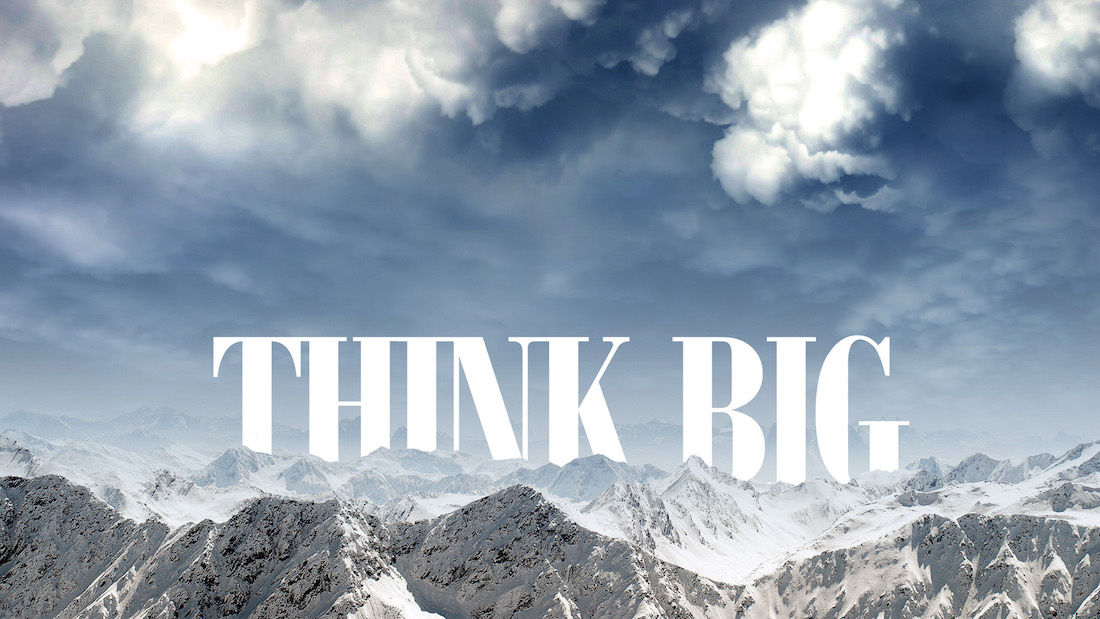 We are the Masters of our lives. We decide our destiny simply by how we think. If we keep thinking small,compromising with life, that's how our lives would be – small and unexplored. But if we can think BIG, we can achieve big too [Think Big Achieve Big].
People want to bring a change in their lives for a better life, but very few people take the steps necessary to bring about that change in their lives. The key to transforming your life lies in your thinking patterns. And that's where NLP can help you.
It depends on how BIG you think as your energy flows where your attention goes. So, if you are thinking small, then definitely you are aiming small. To go big, and live life to the fullest, think BIG.
Change your vocabulary. Adopt the Vocabulary of Success, the Vocabulary of Big thinkers, the Vocabulary of Achievers. Since our mind and body are connected, our thoughts affect our physiology. Start walking like an achiever. Psyche yourself to be an achiever.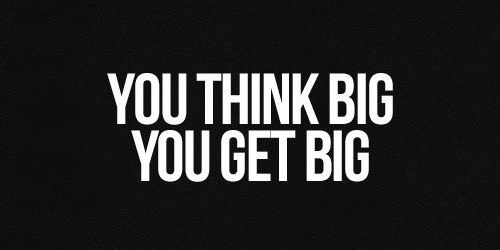 Big thinkers are the leaders. They create revolution in their lives, and also in the society. Think Dhirubhai Ambani, Jack Ma, Steve Jobs, the list goes on. These stalwarts are recognized worldwide, not just for the businesses they created, but also for themselves as big personalities who continue to have an effect on us all, even posthumously.
Now you won't achieve things, if you just keep on thinking big and don't take any action. Your actions make the difference. It's said
The Journey of a thousand miles starts with the first step".
So take that first step. There is magic in thinking big and you can experience it too, once you start taking actions. With NLP training you can get more clarity on how to program yourself to think big. Later it will evolve into your attitude as you program yourself. And pretty soon you won't have to make any conscious effort to think big – it will become your nature, and that's the mark of an achiever.
What are your tips to achieve more in life? We'd love to hear from you! visit
Comments
https://www.surenkolkankar.com/wp-content/uploads/think-featured.jpg
619
1100
Suren Kolkankar
http://www.surenkolkankar.com/wp-content/uploads/anlp_sk_ec_nlp-Copy-2-300x106.png
Suren Kolkankar
2017-04-28 13:47:57
2018-01-21 22:10:51
Think Big, Achieve Big