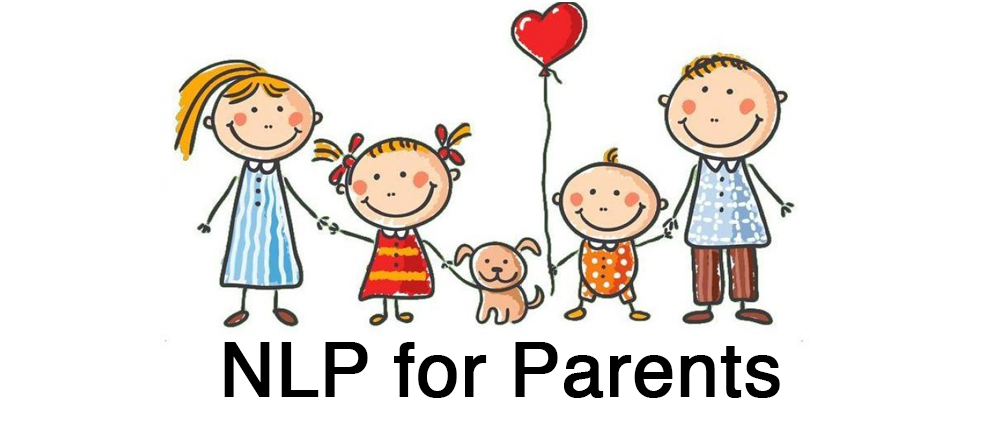 Struggles of being a new parent solved by NLP for parents
Every parent dreams to be an ideal parent for their child. Becoming a parent changes your life completely. Not only are you responsible for taking care of your child, but guiding and educating them through life as well.
Being a parent is certainly not an easy task. Every parent struggles at one point or another, whether it is with communicating with their child or making the right decision for their family.
There is no fool-proof advice to be the perfect parent, but there are things that you can do, starting today, to feel more confident and bring out the confidence in your children.
Neuro-Linguistic Programming – NLP – is a method of behaviour modification thought up in the 1970' s and is in practice nearly everywhere today. You can use the very basics of it to really sharpen your parenting skills.
It will help bring out the best in you and the best in your children. Many parents benefit from Neuro linguistic programming as it helps them to gain a greater perspective on their role as a parent. It can likewise enable them to win trust in their abilities as a parent by teaching them to take past mistakes and work them into positive results.
Finally, Neuro linguistic programming (NLP for Parents) can also benefit parents by educating them how to identify what their child needs in the form of communication. Once they have mastered this, they should find that their children are much more responsive to their communications, as they understand exactly what is required of them.
Learning NLP eases the difficulties which are so frequently felt in parent-child relationships, especially as they grow older and develop their own individual personality. With the tools of NLP for Parents,  will have the ability to help their children become successful individuals in life.
Honestly, everything you know about parenting is probably what was passed down from experience with your own parents. Your children will also use you as their parental model, so you want to make sure you put your best foot forward most days. They don't need to see you as perfect, since no one is.
Visit our website for upcoming event on NLP for parenting or  submit your queries here .
Comments
https://www.surenkolkankar.com/wp-content/uploads/nlp-parents.png
500
1000
Suren Kolkankar
http://www.surenkolkankar.com/wp-content/uploads/anlp_sk_ec_nlp-Copy-2-300x106.png
Suren Kolkankar
2017-06-10 13:50:44
2018-01-21 22:11:41
NLP for Parents